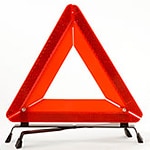 If you're in an accident, documentation is something you must do. At Porsche Cincinnati Kings, we want you to know all the details about post-accident documentation so you can do everything that needs to be done at this critical time. The following tips will help you successfully document your next collision.
When you're involved in an accident, you need the names of everyone at the scene, including the police. If the police conduct an investigation, ask for a copy of the police report. While you're at the Cincinnati, OH accident scene, take a few moments to talk with any witnesses.
Documentation isn't just what you write down. Smartphone pictures of the scene can be valuable to your insurance company and your case, should there be a legal suit. Get close-range images of the accident's impact as well as wider shots of the entire scene, including the street.